64bit(x64) Application Support
Now, HTTP Analyzer fully supports both 32-bit and 64-bit windows applications. If you run Http Analyzer on your 64-bit windows, the HTTP traffic from both 32-bit and 64-bit applications will be shown in a single HTTP Analyzer window.

IE/Firefox Tamper (Add-on edition only)
User can tamper with HTTP requests, view and modify GET query parameters, HTTP/HTTPS headers and POST parameters from Internet Explorer 5+ and Firefox 3+ by using IE/Firefox tamper tool. Since the tool exposes and allows tampering with inconvenient input, It can help user to detect user-input security flaws (e.g. XSS and SQL injection vulnerabilities).
WARNING: This tool makes it simple to carry out malicious attacks against poorly-written code. Such willful use of this tool against third-parties is a violation of federal, state, and local laws.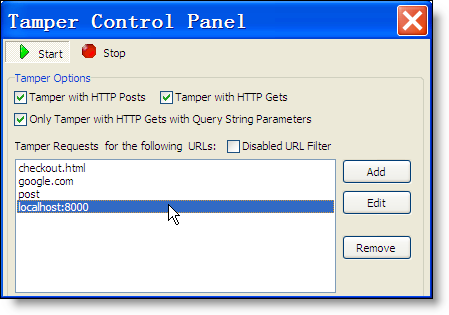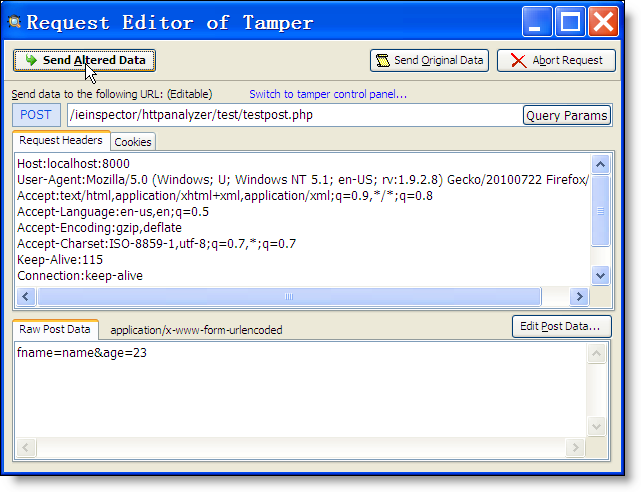 ---

Highlights Detected Potential Problems
Http Analyzer examines each request and issues hinting messages when detecting potential functionality, performance or security problem. Requests that have hintings are highlighted with a new Hint column marker: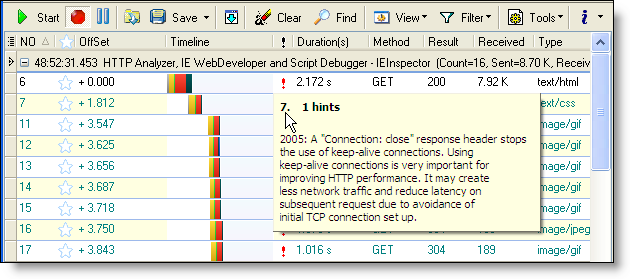 There is a new Hints tab shows the details of each potential problem and summarizes the count of each type of Hinting in a requests, a webpage/a process or all requests: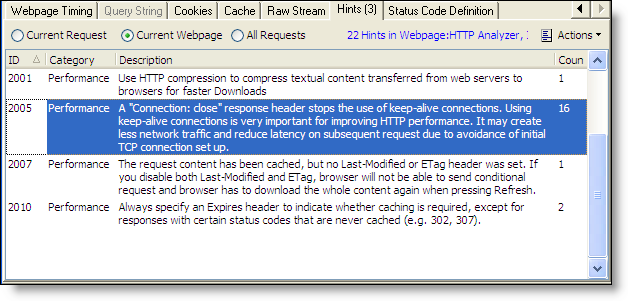 Double clicking on a row in the Hints grid panel will filter log request grid by the selected Hint.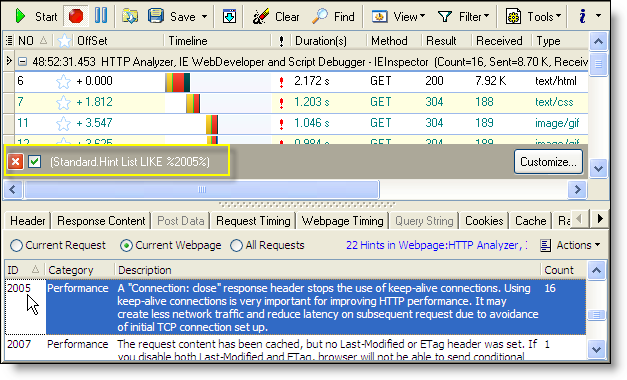 ---

Tool Tips to Help Users Understand the Data Recorded
Tool tips are now displayed when the mouse hovers over a item such as a HTTP Result:

Or a header value: